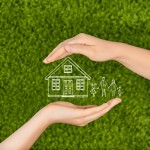 At Extermination Envirologique, we are environmentally responsible and conscious about our green policy. The methods and substances we use in pest treatment are absolutely safe for your home or business. We are very selective about the materials and choose only the ones with the least environmental footprint whatsoever.
We are a steward of the environment and a concept of being eco-friendly is reflected in everything we do in our business. Our green policy has a three-pronged approach to pest management that minimizes overall environmental impact.
Learn more about our environmental commitment and affiliations here.